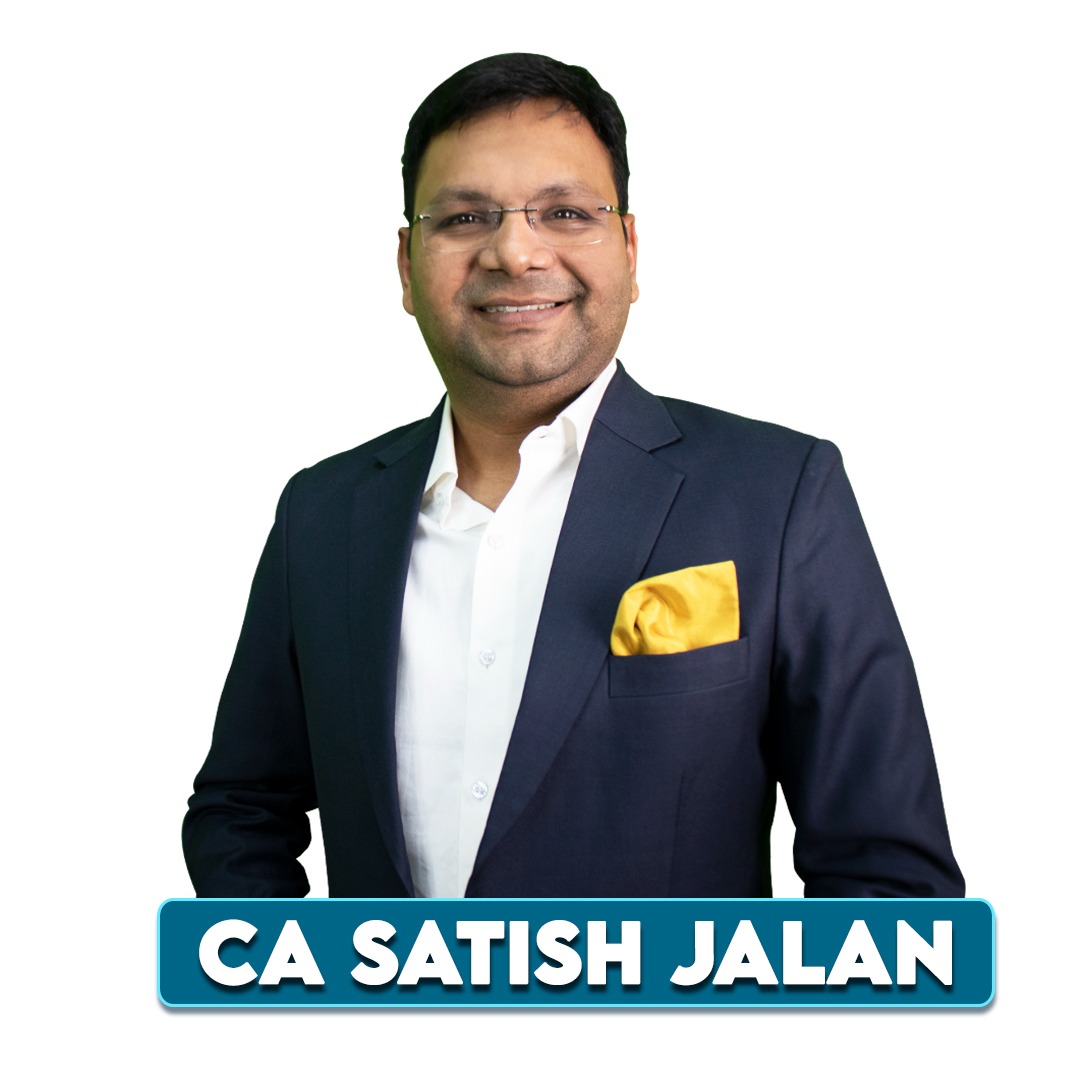 CA, CMA, CS
15+ Years Of Experience
Finest teacher of Cost & Management Accounting & Financial Management.
Student Counsellor and Career Mentor
Satish Jalan is a veteran teacher. He mentors over 10,000 students each year. His teachings offer comprehensive coverage of the syllabus and are real-world application-oriented. With a strong emphasis on organised, detailed, and simplified explanations, he enables his students to realize their potential and achieve their dreams. He is an expert Student Counsellor and has vast experience in guiding students to select a suitable career path for their success based on their innate strengths.
Professional Qualifications:
Chartered Accountant, India (All India Rank 27th in INTER)
Company Secretary, India (All India Rank 3rd and 5th)
Chartered Management Accountant, CIMA (U.K)
Advanced Diploma In Management Accounting (CIMA, UK with AIR 1 in Gateway Examination)
Certified Public Accountant, Australia
Chartered Management Accountant, Canada
Alumnus St. Xavier College, Kolkata



Achievements
He started teaching right from his college days to support his studies financially & gradually it became his passion. Back in the day, the coaching classes were just mere classroom coaching with no personalized guidance, no consideration for the genuine issues of students, and a long waitlist to learn problems from the teacher.
In 2009, He decided to follow his passion & love for teaching to start his own coaching institute known as SJC Institute for aspiring students who want to pursue their profession as a CA and CMA. In 2022 Tanishq Agarwal has scored 99 in CA Inter Costing Exam. Along with that Jayita Mondal also scored 94 in costing in CA Inter.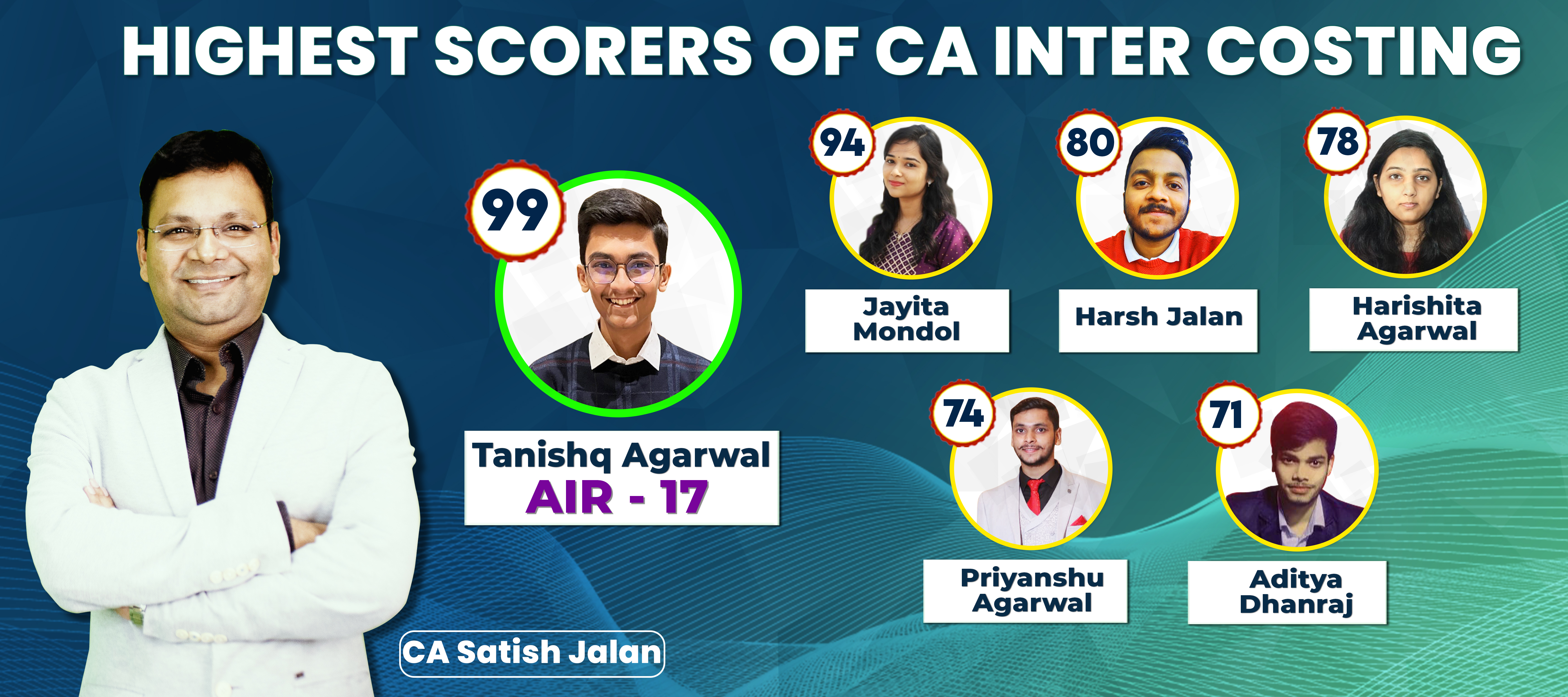 Teaching Method:
He revolutionized teaching by providing students with personalized mentoring and flexible learning through Pendrive lectures.
He has trained over 30,000+ students in the past 15 years and has been helping them prepare for their professional qualifications.
He uses a variety of teaching methods such as lectures, discussions, and hands-on activities to engage his students and help them understand the material.
He is a great storyteller and links the concepts in a compelling realistic manner such that any complex concept is simplified and becomes interesting.
He is patient and explains concepts in multiple ways if a student is struggling to understand.
He creates a positive learning environment that encourages curiosity and critical thinking.
His style of teaching focuses on building confidence in his students with a strong grip over the subject through deep explanation and real-world application of the concepts.

His teaching method encompasses all kinds of learning styles.

He believes that by helping students pass their exams, he is gifting a sustainable livelihood to their families.
He is a teacher of life who shows productive ways of living. He shows how to EXPLORE, OPEN UP & SHINE in life.
SJC Institute: 15 Years of Excellence
SJC Institute is a premier educational institute in India, providing top-notch coaching for CA, CMA, and other related courses. Founded 15 years ago, the institute has grown exponentially in the last decade and is now reputed for its highly qualified and experienced faculty as well as its excellent results.
In the last 15 years, the institute has produced over 100 All-India-Rankers (AIRs) in CA and CMA examinations.
The faculty of the institute consists of highly qualified professionals who have many years of experience and expertise in their respective fields.
The institute provides comprehensive coaching and guidance to its students and ensures that they are equipped with all the necessary skills and knowledge to become successful professionals.
Apart from providing regular coaching classes and study materials, the institute also organizes workshops that help students to gain additional insights and knowledge.
In addition to providing excellent coaching, the institute also provides an array of value-added services such as counseling, guidance, and mentorship.
SJC Institute is committed to providing quality coaching and guidance to its students and helping them achieve success in their respective fields. The institute has a long legacy of producing successful and accomplished professionals who have made their mark in the professional world.






Want to study with CA Satish Sir?

Click Here