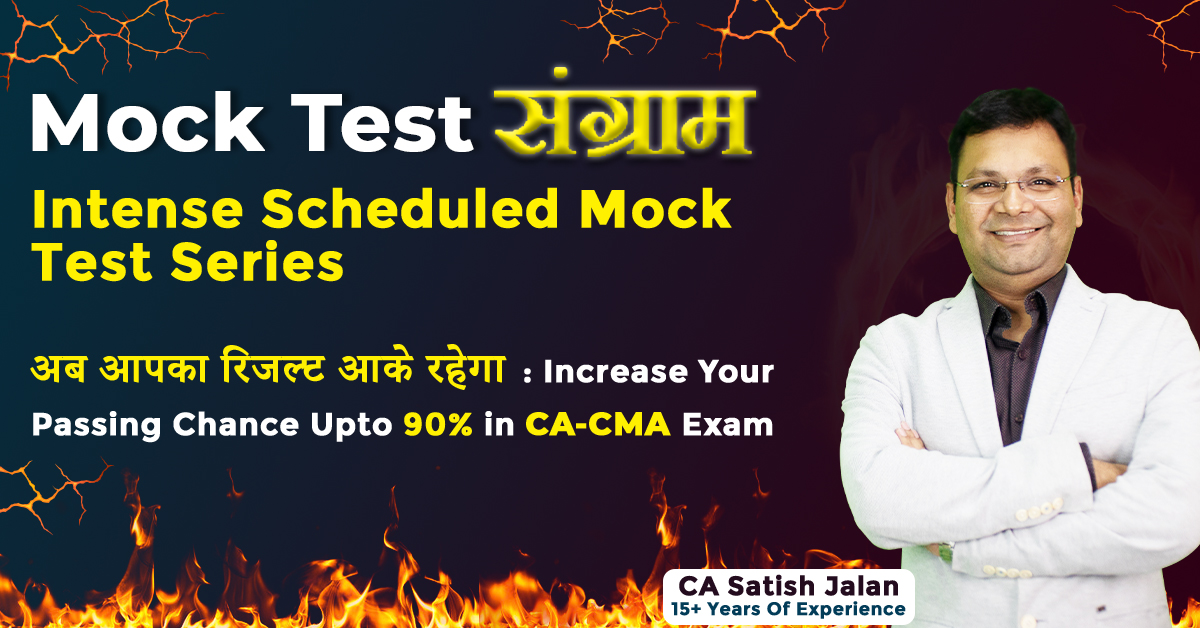 Why Mock Test Sangram For CA Exam?
We have created these test series in such a way that it will prepare you with a complete schedule of topic by topic of all CA Inter & CA Final subjects
Our Mock Test Sangram series has this unique feature. The test will get tougher as you will proceed through the series. It will prepare you step by step so that after completion of the series you will be fully prepared for the exam.
To Know More & To Download The Entire Schedule
our student counselor will call you
or
Read this entire page
Watch This Video To Know More About
CA & CMA
MOCK-TEST SANGRAM
CA Inter Mock Test Sangram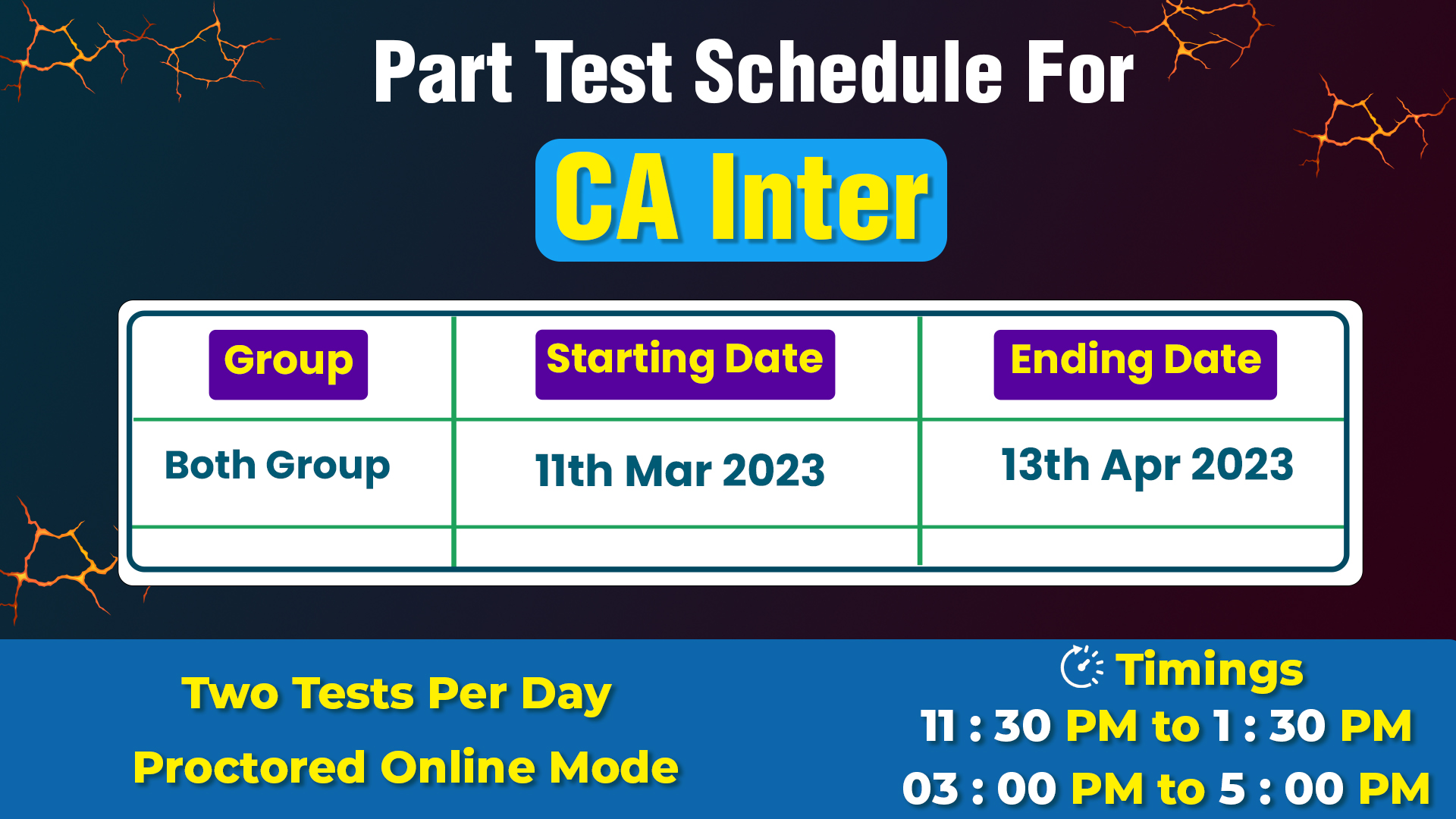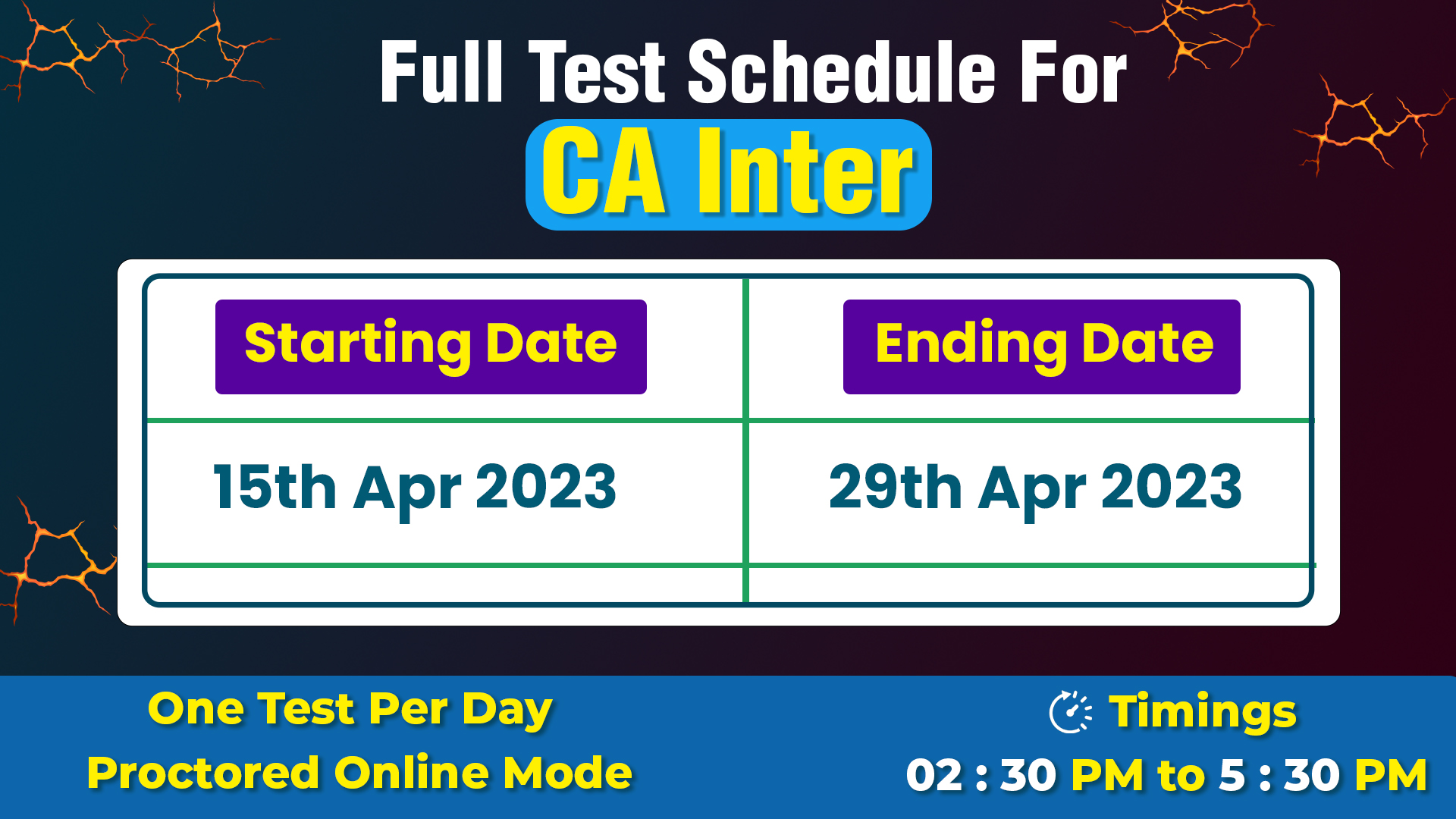 CA Final Mock Test Sangram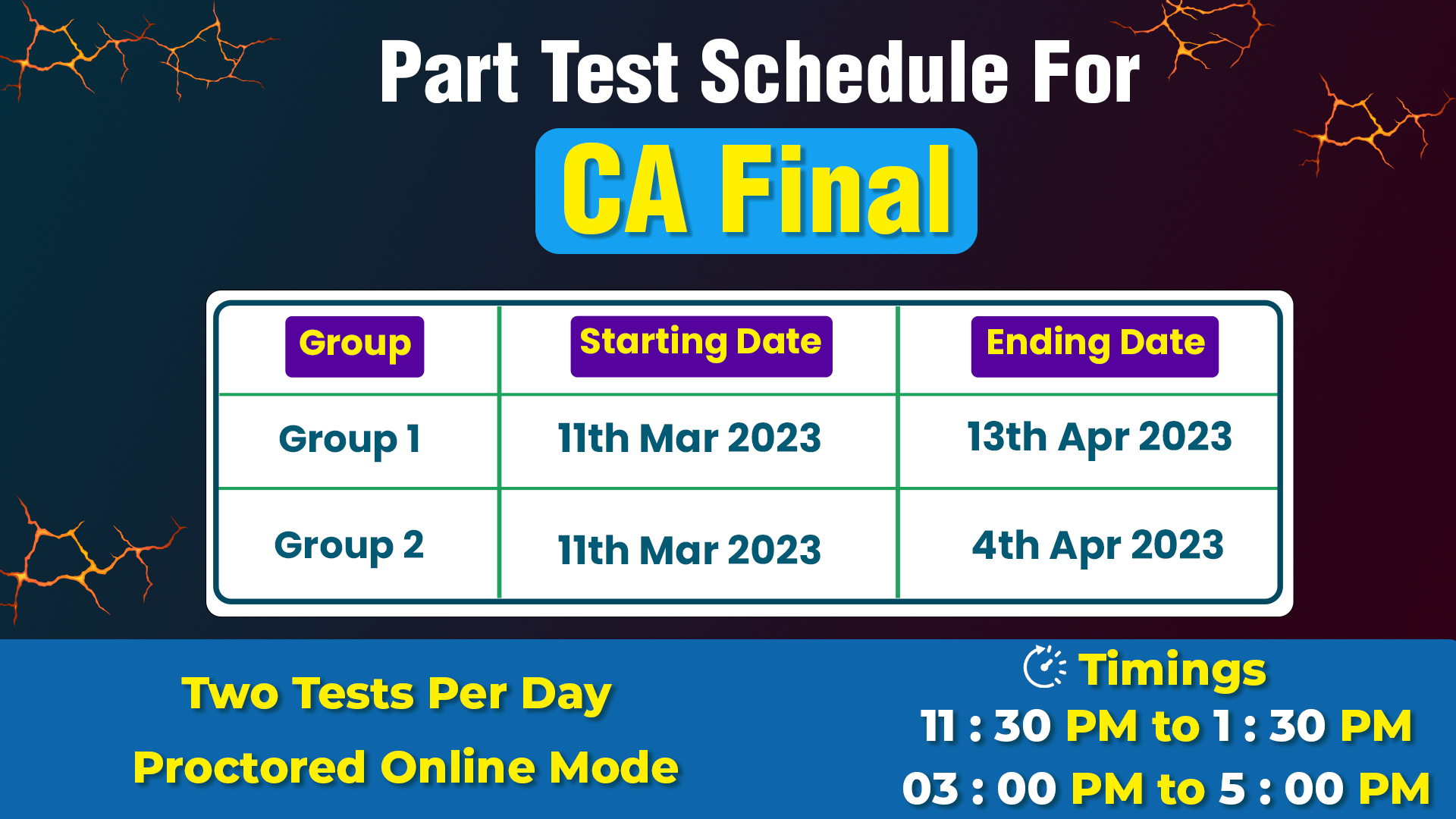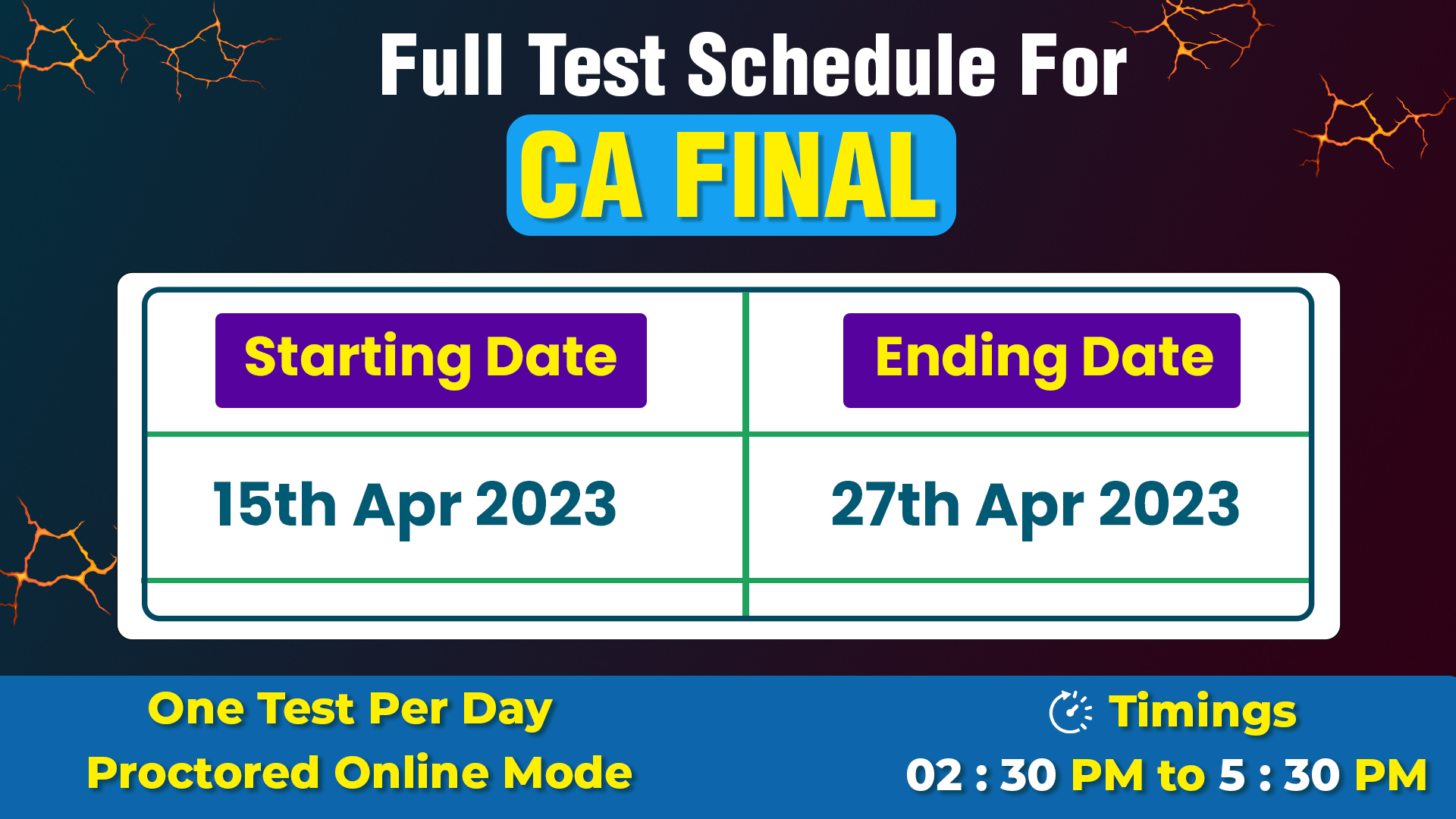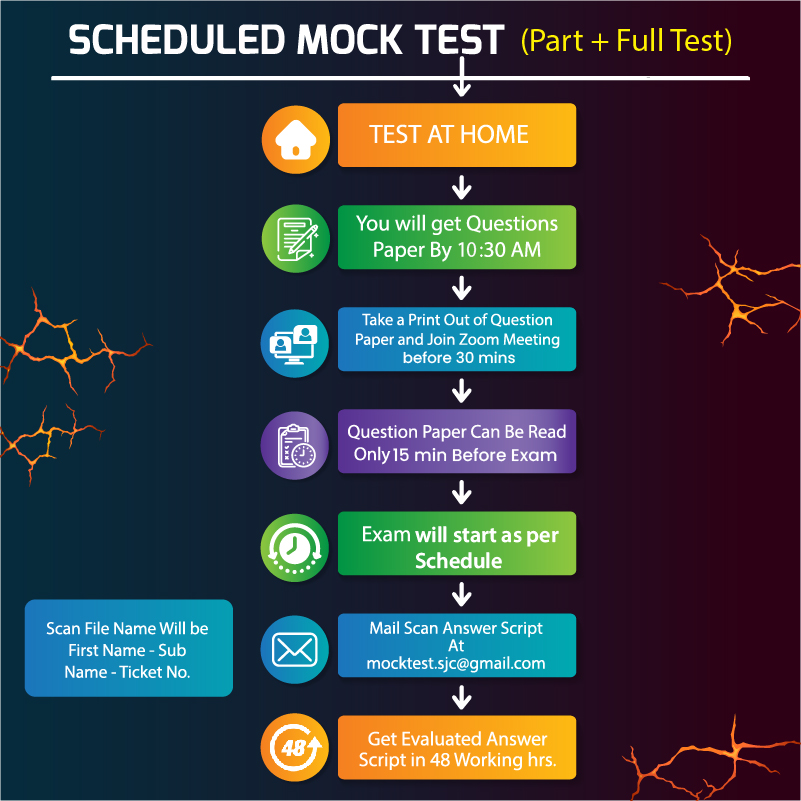 To know more fill a form here and our executive will call you
or
Read this entire page


The Biggest Mistakes that every students make
Students usually do not take mock tests seriously, so they attempt exams without taking it. Even if they take mock tests they download the test paper and write answers with an open book. If you have habit of either of this two things, you should change it now.
You have to take Mock Tests ( as many as possible) before the final exam to achieve desired success.
How It Will Be Conducted?
Once you enroll you will get full topic by topic schedule starting from 11 march, 2023.
On the Final Exam day you will join our live session on Google Meet or Zoom to appear in the test.
Our Students Our Pride
SJC Rankers