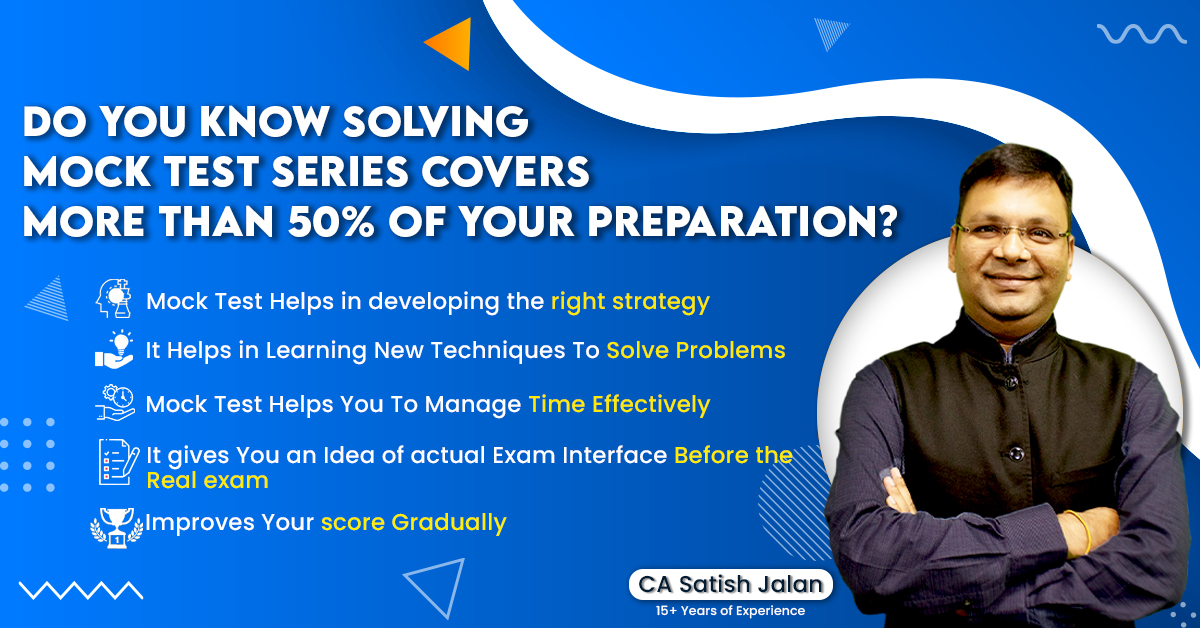 Free Online Mock Test for CMA Inter Exams
Company Accounts & Audit
Mock tests for the CMA Inter Exam can help students prepare for the actual exam by providing practice questions.

Online mock tests can be taken at any time and from any location, giving busy individuals flexibility and convenience.

Students' chances of passing the exam can be increased by using Mock Tests to pinpoint areas where they need to put more effort.
Chapterwise Tests of CMA Inter
Our Students Our Pride
SJC Rankers