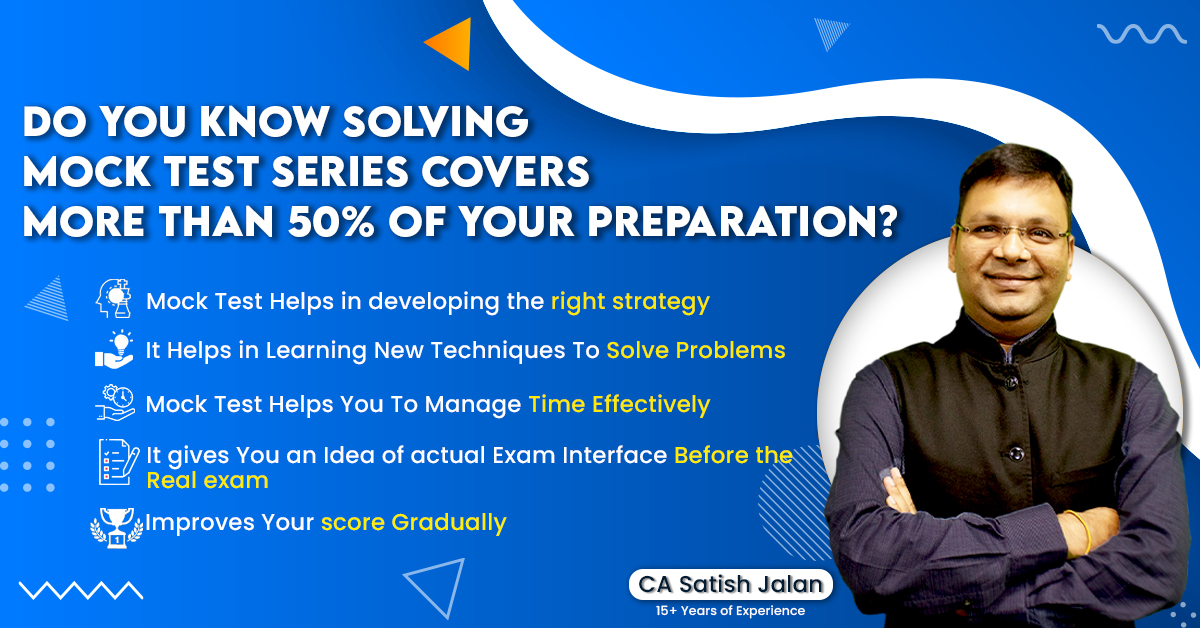 Free Online Mock Tests For CMA Inter Exam
Did you know a study published in the journal "Psychonomic Bulletin & Review" found that taking practice tests can improve long-term retention, compared to simply re-reading the material?
Mock test can be taken under the time constraints , which can help you to get used to the time pressure of the actual test, and also to develop better test-taking strategies.
Also Mock Tests will help you practice to identify and focus only on important information during an exam.
Watch This Intro Video For More Guidance